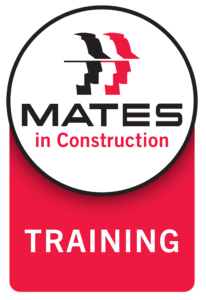 General Awareness Training
General Awareness Training is delivered to at least 80% of workers on-site and is delivered en masse and on-site.
This training introduces workers to the nature of the problem, that it's okay to talk about mental health and provides practical guidance as to how they can assist.
"A Connector is a MATE who can keep you safe while connecting you to help."
The role of a Connector is to connect people who are struggling to a suicide first aid resource. Connector training takes approx. 4 hours.
A Connector is not a counselor or any other kind of professional, they are simply a mate who knows how to help. Most people participating in Connector training have naturally been in the role without even knowing it. The Connector training provides some extra skills for people to ask about suicide and then facilitate the link to help.
Connectors are trained in the following:
What is a Connector's role?
What is not a Connector's role?
How to be alert to the signs of suicide.
How to ask about suicide.
How to connect a person to help.
How to look after yourself as a Connector.
The help that a MATES Case Manager can offer.
ASIST is a 2 day interactive workshop in suicide first aid.
Become better prepared to:
Recognise when someone may be thinking of suicide;
Respond in ways that clarify and address suicide risk;
Understand why suicide thoughts are present;
Work together to review risk and increase safety; and
Facilitate links with further help.
Any one of us could face a situation where suicide first aid is needed. ASIST applies in everyday situations with family, friends, co-workers or teammates and in professional roles or volunteering.
In ASIST you will:
Discuss suicide risk and safety openly and directly;
Consider how attitudes and experiences affect helping;
Learn and apply a model for suicide first aid intervention; and
Share ways to care for and support yourself as a helper.
The gold standard is to achieve 'MATES Accredited Site' Status.
When a site has achieved accredited targets, it will be awarded a Certificate of Accreditation by MATES, preferably at a site gathering. The 'MATES Accredited' logo will be provided for use on all communications, along with corflute signage to outwardly display that this site takes its responsibility for workers mental well-being and safety seriously.
Embracing the MATES program makes work sites safer, more productive and more supportive of individuals, and demonstrates a real commitment to workplace safety and mental health and well-being of all workers.
Your local MATES Field Officer can help achieve accreditation on your work site.
Helpful Contacts And Information

.